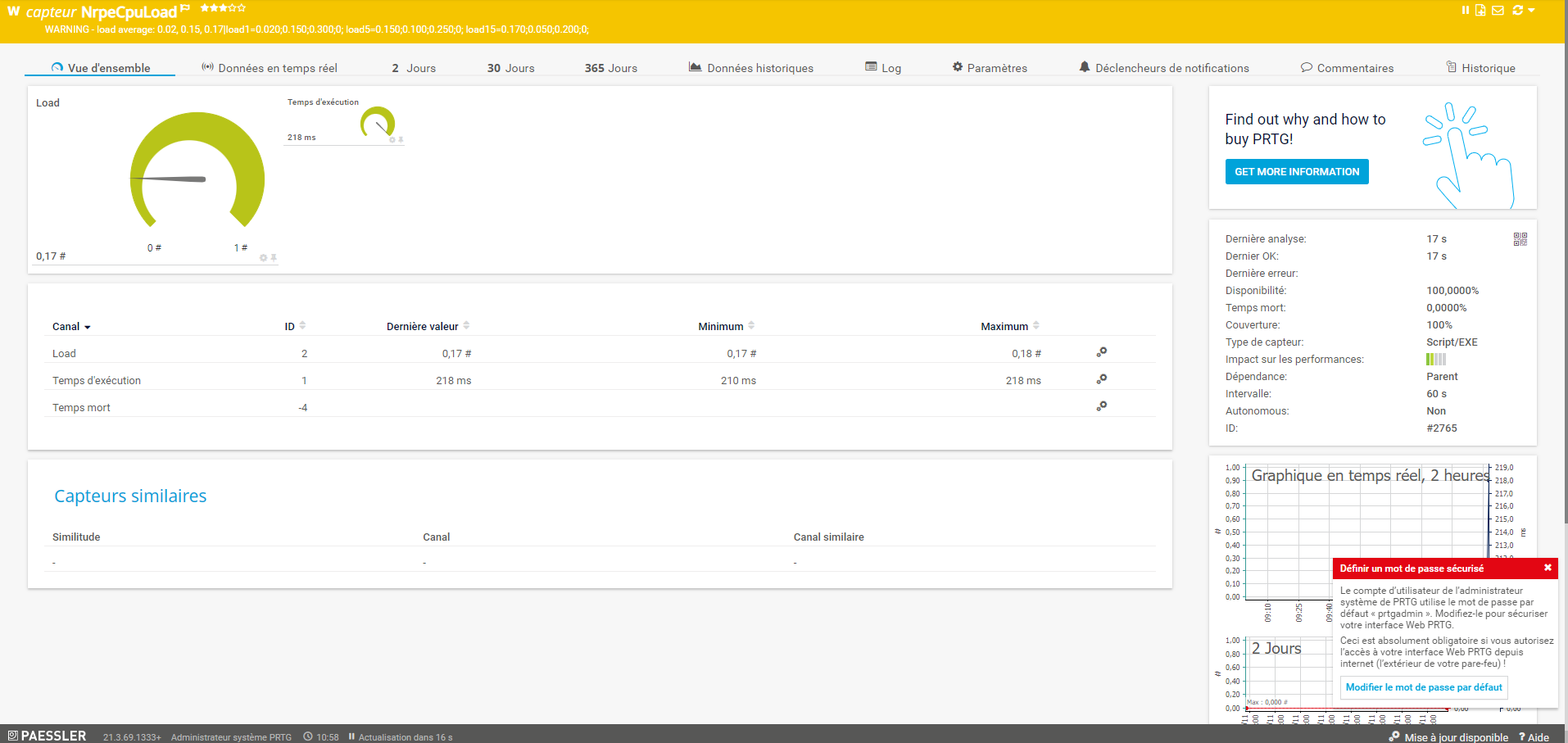 NRPE (Nagios Remote Plugin Executor) is both a monitoring agent and a secure communication protocol (or not if ssl is disabled). It allows the execution of probes (plugins) on a remote host.
This program installs the NRPE plugin as a custom sensor of the PRTG monitoring solution. To install the plugin you just have to launch the installation program by double clicking on PRTGCompanion_setup.exe and follow the instructions on the screen.
Information and prerequisites:
The NRPE plugin must be available in the device
Allow incoming and outgoing flows on port 5666 in the firewall of the device
The NRPE agent installed on the server you want to monitor
Creation of a credential on the device to monitor
Orsenna is a Platinium partner of Paessler, publisher of PRTG.
External links:
Installation Guide: https://www.orsenna.org/ftp/PRTG_NRPE/NRPE_PRTG_EN.pdf
To download NRPE plugin – please fill the form :